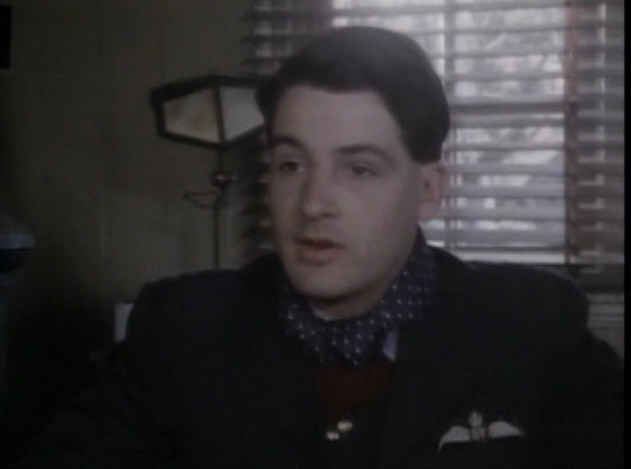 Dandyism.net shines its diabolical monocle on the 1988 BBC miniseries "Piece of Cake" and discovers a gem of a film. Set among a squadron of RAF fighter pilots in the early days of World War II, "Piece of Cake" is a feast of rakish style and quiet courage, with dotted silk scarves worn during combat missions serving as symbols of civility in the face of war's cruel brutality.
"Piece of Cake" is also a banquet of patrician male bonding. Hornet Squadron sets up temporary headquarters in a grand French chateau, where war plans are made over champagne and cigars, and where a loyal canine serves as the squadron's mascot, even while urinating on everyone's legs. With snifters overflowing and songs at the piano, Hornet Squadron's regimen of ritualized masculinity is so seductive one almost forgets there's a war on — a frequent line in the film — and that most of them won't come out alive.
"Piece of Cake" inspired us to view a spate of WW II films. Share your own recommendations in this forum thread.
"War used to be cruel and magnificent," Winston Churchill once said. "Now it's cruel and squalid." Words that ring more true today than ever.