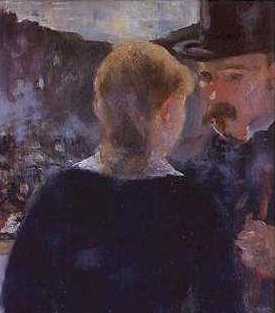 Webmaster Chenners recently made the acquaintance of the anonymous top-hatted and mustachioed gent at left. It was at a press conference at the Getty Museum in Los Angeles, and the gent was lounging within the four-cornered confines of Edouard Manet's "Bar at the Folies-Bergere," which is being exhibited on the West Coast for the first time.
The swell in question is a mirrored reflection in the upper right corner of the painting. He is also a sterling artistic depiction of the French Jockey Club dandy, and set us to musing about this often neglected dandy sub-species.
Baudelaire purported to describe the type in "The Painter of Modern Life" when the splenetic poet was really describing his ideal of the artist as social critic.
Actually, the Jockey Club dandy was the true successor of the Regency dandy: sporty, masculine, socially prominent, and understated in his apparel. His reign lasted from the 1830s until the outbreak of World War I. The Prince de Sagan and Boni de Castellane are two of the finest examples. Baudelaire, although he praised the type in print, avoided them in life. Montesquiou, although one of them by birth, loathed them.
Their reputation received a dire stain as a result of the infamous Charity Sales Bazaar fire on May 4, 1897. Over 140 persons died, mostly women and children. None were dandies, however: It was reported that Jockey Club members used their walking sticks to bludgeon women and children out of the way to make their escape.
In dandy history, the Jockey Club dandy has been unjustly overshadowed by the intellectual dandy of Barbey and Baudelaire, and the aesthetic dandy of Montesquiou. There's virtually nothing written about him in English; the great dandy-ologist Ellen Moers ignores him entirely. There are, however, several excellent studies in French. And of course there's Proust.
Fortunately, as the Manet painting evidences, the Jockey Club dandy was a favorite of painters and draughtsmen. Constantin Guys' drawings, two of which are shown below, inspired Baudelaire's meditation: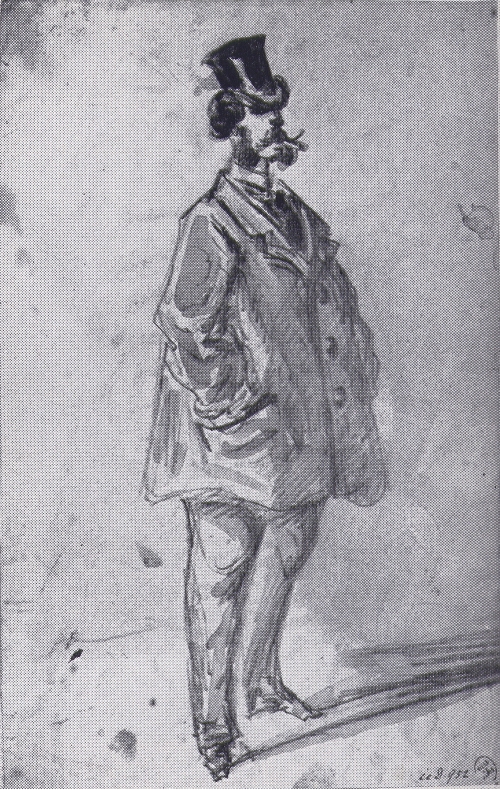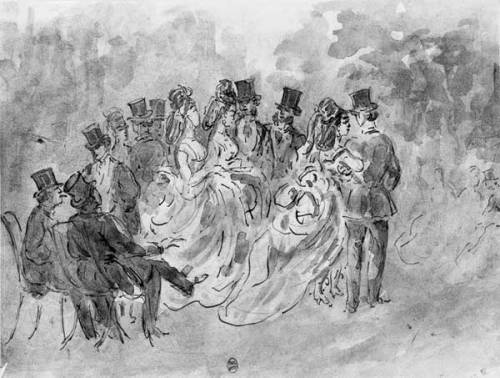 Tissot captured a pride of Jockey Club dandies in their prime. Charles Haas, the principal model for Proust's Charles Swann, is standing far right: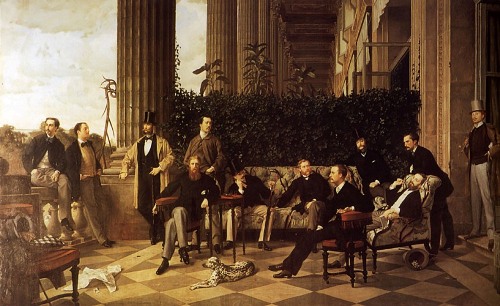 Here is another portrait of Haas: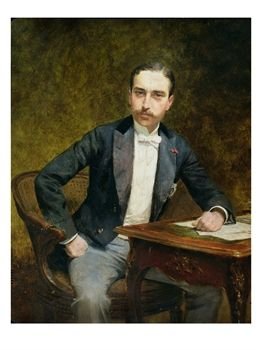 Whistler, Sargent, Boldini — all captured Belle Époque dandies of one ilk or another. Here is Boldini's famous portrait of Montesquiou, unofficially known as "The Fool Monty":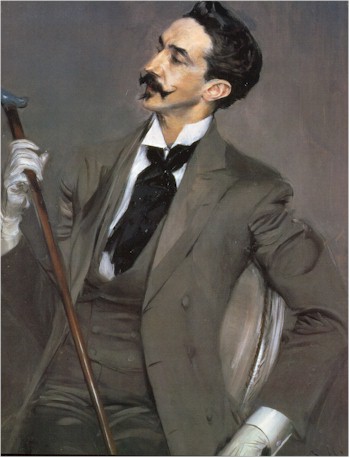 The notorious Dr. Pozzi, who invented a controversial method for treating his women patients, is most notable as a dandy doctor: he served as a second and administrator of first aid to Monty in several of his silly duels. Sargent captured his sensuality in this full-length portrait: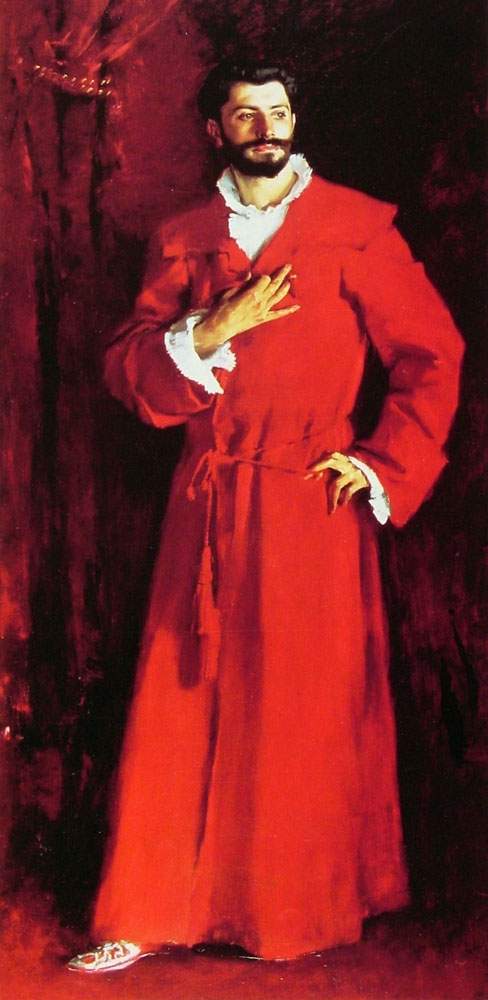 Jockey Club dandies also caught the eye of such lesser artists as Jean Béraud: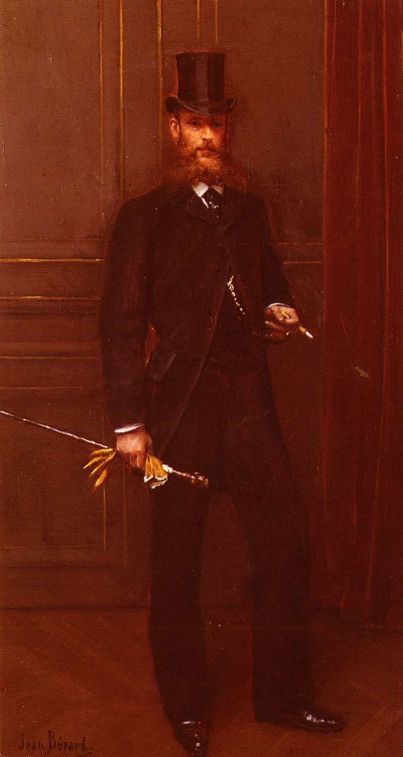 And illustrators such as Sem: