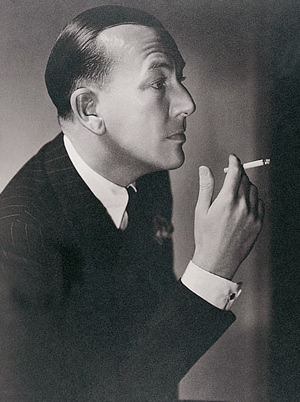 When we're not roiling Dandyland with our autocratic pronouncements (see previous post), D.net does post the occasional piece of dandy scholarship written from a reasonably objective point of view.
And since the good work we do never warrants the attention of our diatribes and harrangues, you may have actually glossed over Robert Sacheli's superb paean to Noel Coward penned over a year ago.
Even if you did read it closely, read it again, as an Auckland theater audience will be doing shortly.
To wit, from our inbox:
Just found your entertaining website through searching for material on Noel Coward.

I am directing a professional production of Coward's play "Design for Living" here in New Zealand. I'm looking for well written biographical material to include in our programme booklet, and the story "Joyeux Noel" strikes just the right note — very well written and informative.

Is there any chance we could republish it? We would happily include a published plug for your website, etc.

Regards,

Roy Ward
Auckland Theatre Company
Plug away.