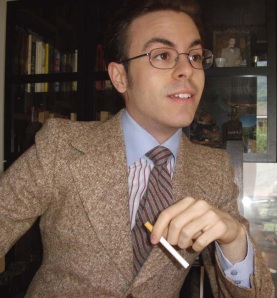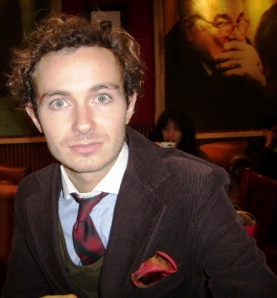 Pictured are two dapper denizens of that online circle of hell known as Dandyland. On the left is Andrea Sperelli and on the right is Winston Chesterfield. Both are in their early twenties, both devote fanatical attention to their appearance, both dabble in the arts (Sperelli does amateurish drawings while Chesterfield writes music), and both have the supreme dandy virtue of being incorrigibly vain.
Beyond that, they couldn't be more different.
Sperelli (who also goes by Massimilano Mocchia) dresses formally, is fond of bespoke clothing, and assembles carefully matched ensembles. He wears spectator shoes, ascots, and hats that swallow his head. At times, as in the rakish bearded image below, he reminds you of Giancarlo Giannini in "L'Innocente." Other times a fussy Hercule Poirot: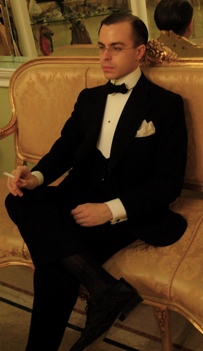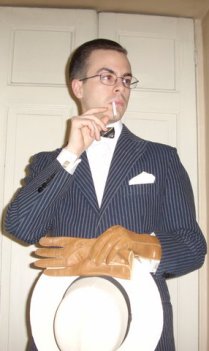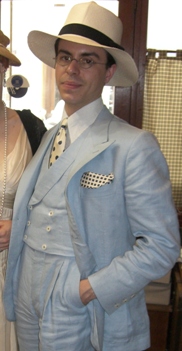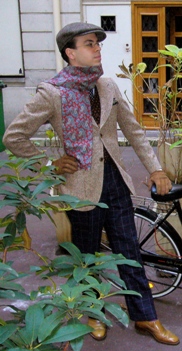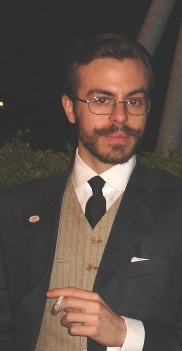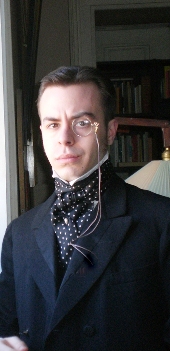 Where Sperelli is buttoned-down, Chesterfield is untucked. Instead of bespoke, he weaves individuality out of ready-to-wear. Instead of conveying calculation, Chesterfield expresses spontaneity, mixing tailored clothing with sportswear. Instead of ascots, Chesterfield is fond of nonchalantly draped scarves: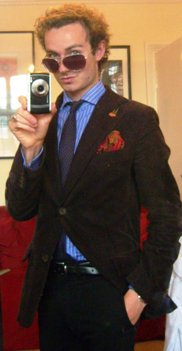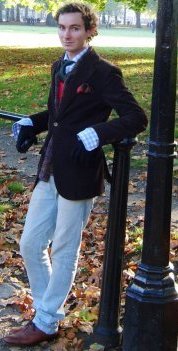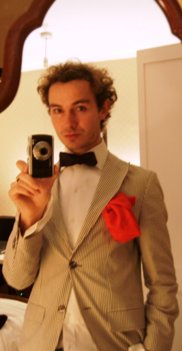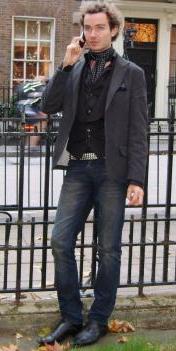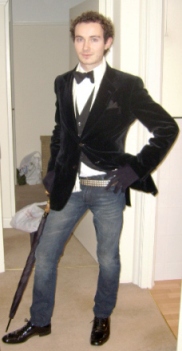 Their differences don't end with mere matters of dress. Sperelli is impeccably groomed, while Chesterfield sports stubble. Sperelli's photos show him rigid and erect, while Chesterfield looks relaxed. Sperelli is haughty and punctilious, Chesterfield passionate and swank.
There's more.
Sperelli longs for a sepia past while Chesterfield embraces the technicolor present. Sperelli is aristocratic, Chesterfield democratic. Sperelli wallows in luxury while Chesterfield delights in practicality. Sperelli has no visible means of support while Chesterfield has a piano gig at the Sheraton Belgravia and works as an event organizer. Sperelli blogs and writes about dandyism, Chesterfield about the latest fashion trends. Sperelli lives in Paris by way of Turin, Chesterfield in Westminster.
Such is the tale of the tape. And so we ask you: Who's the dandy? Use the leave-a-comment feature and state your case.