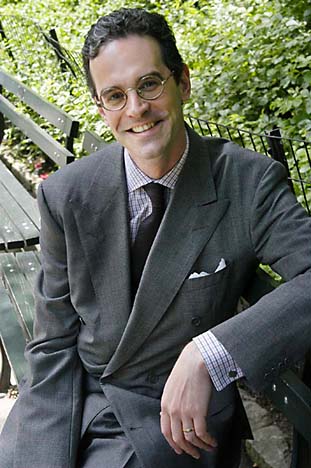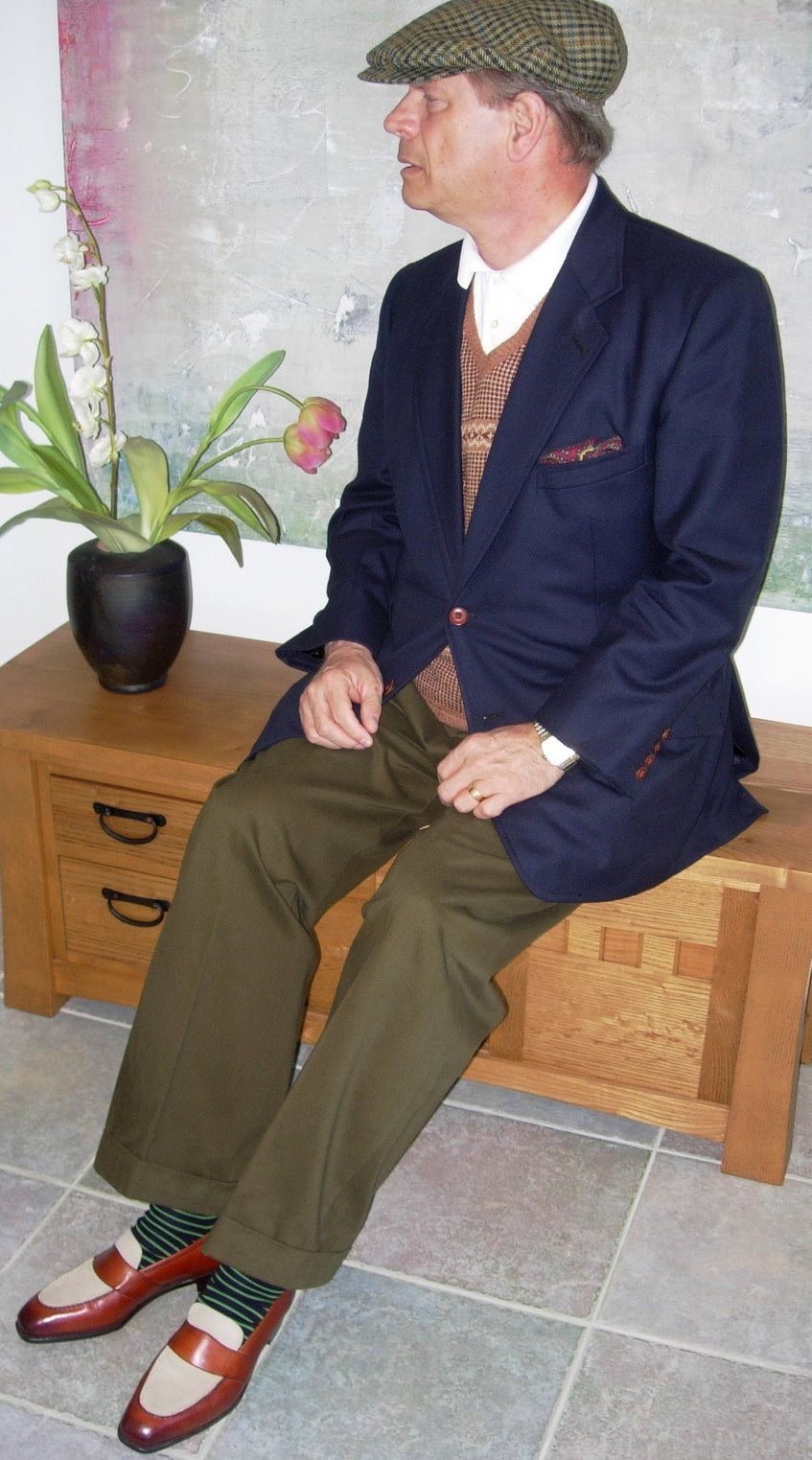 Recently a reader left a comment suggesting that no one should be allowed to dispense sartorial criticism without first offering himself up for scrutiny.Since he couldn't possibly have been referring to us, we hereby present for your edification, entertainment and target-practice, two of the most exacting and opinionated micro-celebrities of the Internet men's clothing world: manton and Will.
Writing under the username "manton," former Republican speechwriter Michael Anton has posted over 10,000 times on the minutiae of men's dress on the sites Style Forum, Ask Andy About Clothes and The London Lounge. His obsession with precise measurements led us to dub him "the quarter-inch dandy."Under the pseudonym Nicholas Antongiavanni, Anton authored "The Suit," in which he presumes to tell the world what dandies like and don't like:
Because of its smartness and rarity, a single-breasted jacket with peak lapels is greatly favored by dandies.

Dandies like ticket pockets for the extra panache they impart.

Dandies enjoy silk, but only the the rough, matte-finished weave known as dupioni.

Dandies take great care in selecting their socks.

Above all, no dandy wears solid socks, for that is stylistic surrender. The dandy's favorite sock pattern has always been the clock.
For the record, Anton uses the term "dandy" far more broadly than we do. Furthermore, speaking authoritatively on behalf of all dandies is something that only the Junta is entitled to do, and then only when we speak ex cathedra. We've given our imprimatur, though, to a few of Anton's better pronouncements.
More avuncular in advice and modest in ambition is Will, who writes the blog A Suitable Wardrobe. Will has offered his opinion a mere 7,000 times on the three main men's clothing sites. A professional consultant and public speaker, his blog is a fond discourse on classic clothing, heavily annotated with splendid illustrations from Apparel Arts and Esquire of the 1930s. He is one of D.net's competitors in the Fabby Awards.
Both Anton and Will are certainly masters of the basics — the grammar, if you will — of how to dress. But just as a sentence can be grammatically correct but ineloquent, so to a man can be correctly dressed and inelegant.
And so we ask you: Who's The Dandy?
First up for your inspection is Anton: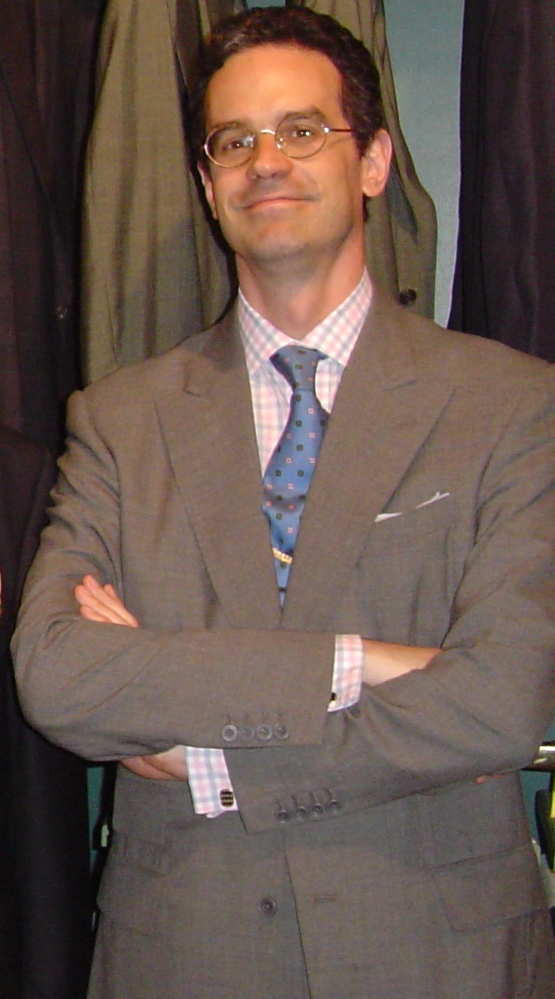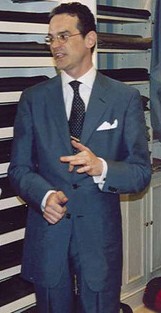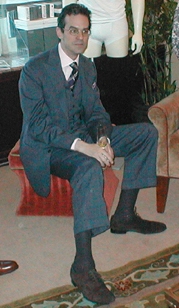 Now here's Will: