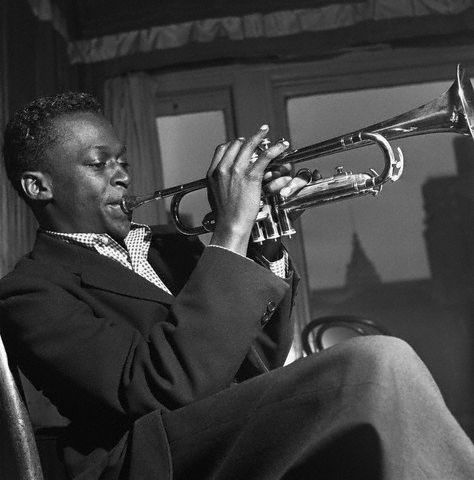 Astute readers likely noted the clothing Chenners wears in the photo spread in the recent L'Uomo Vogue story on Dandyland and thought, "What a 'charmless, entitled jerk.'"
Or at least, "What a jerk."
In the photo, the then-bearded D.net founder is shown wearing a navy blazer (albeit double-vented with ticket pocket), navy and gold striped tie, and yellow poplin Go-To-Hell trousers (it was summer, after all).
Indeed, Chensvold has recently returned to his sartorial roots in classic Anglo-American style. So much so, that he has added another feather in his Stickpin Media cap with the founding of Ivy-Style.com, a site devoted to the classic American menswear sometimes referred to as "trad."
In other buttondowned news, Chensvold recounts the day Miles Davis walked into the Andover Shop and loaded up on natural-shouldered jackets and penny loafers for the online magazine at RalphLauren.com. The article, called "Ivy League Jazz," looks at that brief moment in time when the hip and square collided, and innovative jazz musicans dressed like IBM executives.