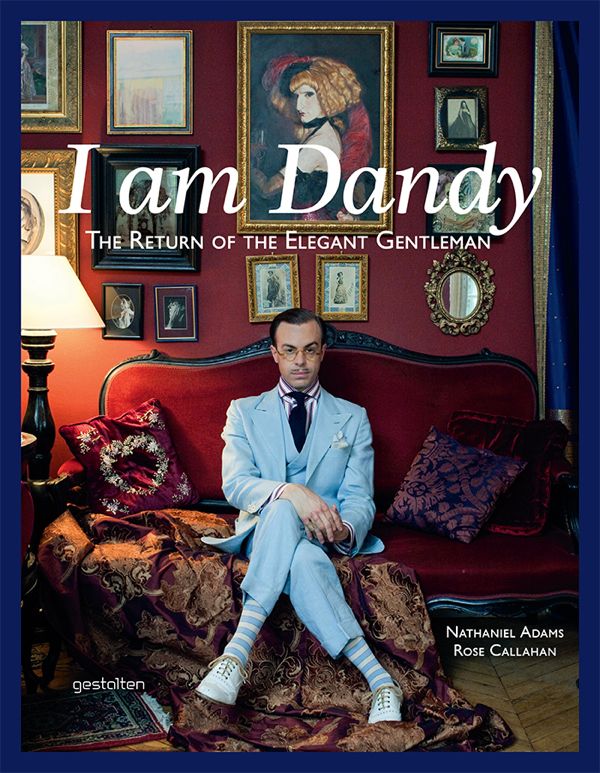 Rose Callahan and Nathaniel Adams' book based on Callahan's "Dandy Portraits" photo series has been given the title (by the publisher) "I Am Dandy: The Return of the Elegant Gentleman." Elegant gentlemen always seem to be disappearing and then returning. Even our very own Chenners and Nick Willard have resurfaced lately.
The cover, the only advance image the publisher is releasing, features D.net favorite "Andrea Sperelli" looking dashing from the shins up.
Put out by a German publisher, the book will be released in Europe in September and in the US and internationally in October. A New York party has already been planned for November 18.