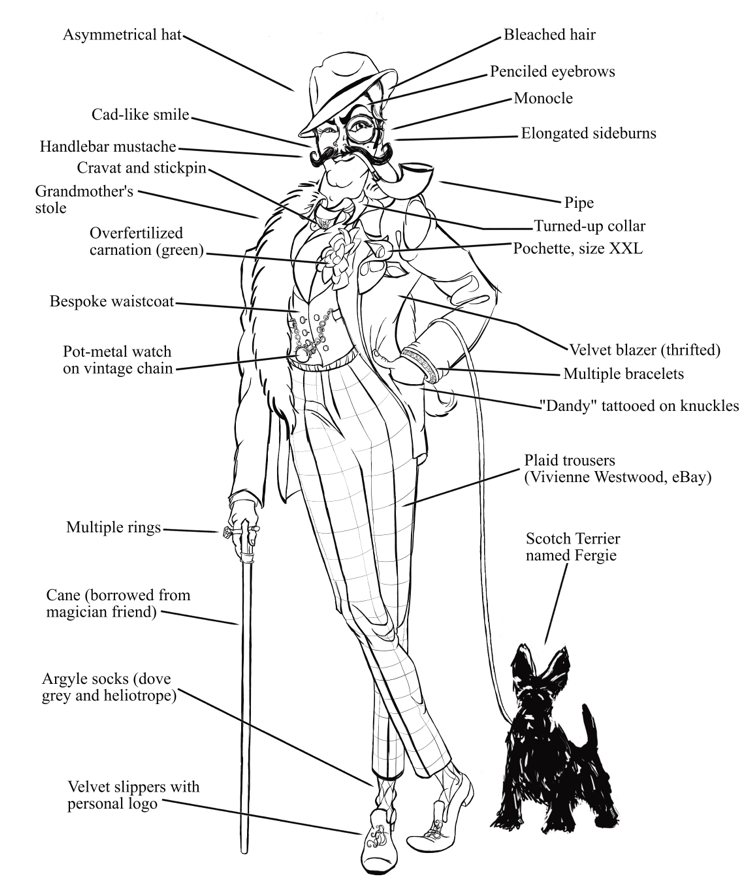 Need a last-minute Halloween costume? Consider dressing up as the Frankendandy.
Comprised of signature components of the 21st-century's leading dandies, Frankendandy is, to borrow a line from a '50s B horror movie, "pieced together like some monstrous jigsaw puzzle."
The best part is that most of costume's ingredients can be found right in your own closet!
Happy Halloween. Watch out for goths.
Illustration by Stephen Teater.