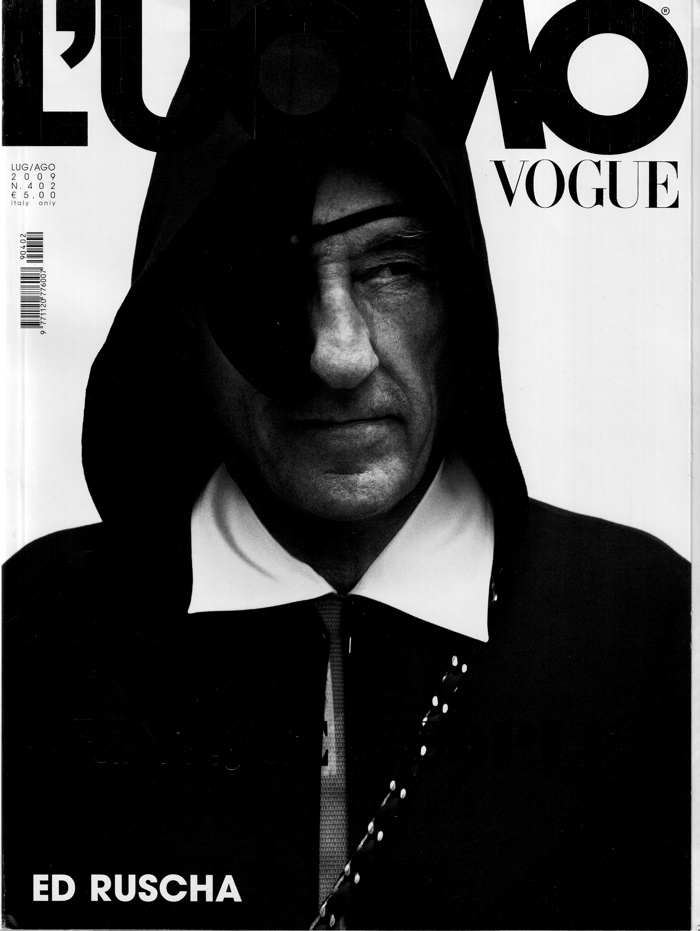 Last month my editor at L'Uomo Vogue emailed me with the subject heading "Urgente!" She asked me to write the introductory essay for the upcoming issue, whose theme was "eccentricity." She needed 800 words, and I could take any approach I wanted. The deadline was 24 hours.
I figured every Italian writer on their roster must have been on a six-week summer vacation if they were forced to resort to me at the last minute. Still, I felt honored.
Well the issue is out and my piece isn't exactly the intro to the issue: Instead, they made in the back-page essay and slapped the word "Opinion" over it. Well, it certainly is.
But hey, there are 350 pages, and I've got the last word.
Below is the English original. It's less musical than the Italian translation, but at least there are paragraph breaks.
Everyone/No One Is Eccentric
By Christian Chensvold
I once met a fashion writer who was dressed in red pants, pointed shoes and a kind of military jacket that looked straight from the cover of the Beatles's "Sgt. Pepper's Lonely Hearts Club Band." But most noticeable about him was his waxed handlebar mustache.
He was about 25.
During our conversation, the young man repeatedly used the word "eccentric," but not to describe someone who sleeps hanging upside down like a vampire bat because they find it more effective than Ambien, but to refer to certain acquaintances and their fashion sense, which was carefully calculated to look outlandish.
"Eccentric" is one of those words that in common usage has lost nearly all its denotative meaning. It has also shed its more quaint and rarified connotations. "He's a bit of an eccentric," used to suggest the person referred to was erudite and rich in addition to slightly odd. An innocent victim of our era of subjectivity and relativism, "eccentric" now means whatever the speaker wants it to mean, ceaselessly shifting based on context. And increasingly "eccentric" has come to mean just another lifestyle choice.
Decades of global democracy, mass media saturation and egalitarian ideologies have all contributed to the dilution of the concept of eccentricity, a moniker so charming when used to refer to an English aristocrat, yet so pathetic when applied to a suburban Californian trying to live out the fantasy that he's a pirate.
The true definition of an eccentric, of course, is not just one who behaves oddly, but one for whom it would never occur to behave otherwise. In its purest form, eccentricity is wholly unconscious. But as soon as "eccentric" behavior becomes a kind of deliberate performance used for self-promotion and publicity, or for gaining attention, whether positive or negative, we are not dealing with genuine eccentricity, but something ersatz. Instead of being delightfully oblivious to his own oddities, the "eccentric" is a calculating showman seeking a reaction from his audience. If the true eccentric is a private individual who hides his idiosyncrasies, the ersatz eccentric is a public poser who flaunts them. (more…)