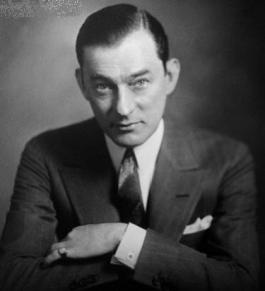 The members of the opening-night audience for "Manhattan Mary," Broadway's most anticipated musical of 1927, was startled at the end of the second act when an elegant man dressed in a peak-lapel, midnight-blue tuxedo and white piqué vest bounded from his orchestra seat onto the stage. Their baffled expressions soon turned to smiles of recognition as he bantered with the cast and deftly played the straight man for the comedian. At the conclusion of this seemingly impromptu skit, the audience burst into cheers and applause, for the interloper was the immensely popular mayor of New York, James J. "Jimmy" Walker.
The audience's initial confusion probably had less to do with an intruder being on stage than with surprise that Walker was in town. For the previous two months, reports of his junket through Europe had been filtering back to Prohibition-era New York, including tales of generously imbibing champagne in France, wine in Italy, cocktails in England, and beer in Germany. Sure enough, Walker had sailed into Gotham only that morning.
While Jimmy Walker was a lawyer by profession, a politician by trade, and mayor virtually by acclamation, his true vocation was that of a dandy. Indeed, Walker is America's great democratic dandy.
Walker was more George Raft than George Sanders. He was rough-edged, not smooth, sharp rather than refined. He did things with swagger as opposed to understatement. He vanquished foes neither by cutting them with Brummell's haughty, vacant gaze, nor by spouting Wildean epigrams. His weapon of choice was the wisecrack: glib, flippant and sardonic. He hobnobbed with entertainers more than aristocrats, hung out at speakeasies instead of palaces. He was equally at home with royal visitors and with ward heelers. He was on the front pages of newspapers as well as in "Who's Who." He played to the crowd rather than pandered to princes, and was beloved by press and public alike.
Walker's admirers called him "Beau James" and "Tammany's dandy." His detractors dismissed him as a "buzzing little macaroni" who dressed like a vaudevillian. Time once described him as "a dapper, glib little mick."
But any way you put it, Walker had pizazz.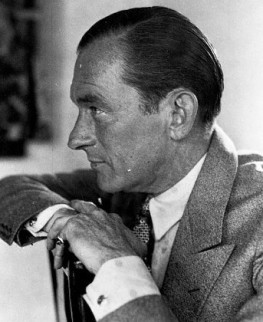 This son of an Irish immigrant first achieved fame in 1905 at the age of 24 when he penned the lyrics to the sentimental ballad, "Will You Love Me in December as You Did in May?" But Walker's future lay in politics. Running as a Tammany Democrat, he was twice elected mayor, winning in landslides over the incumbent William Hylan in 1925 and the legendary Fiorello H. LaGuardia in 1929.
For seven years Walker merrily presided over the city's seven million inhabitants, 32,000 speakeasies and 200 annual Broadway shows. As his biographer wrote, Walker "wore New York in his lapel like a boutonnière."
One of his first official acts as mayor was to appoint Hylan, whose mental competency he had openly questioned in the election, a judge of the children's court. When asked why, Walker quipped, "I wanted the children to be judged by their peer."
His political platform was one that dandies could rally around: legalized Sunday boxing, baseball and movies; legalized beer; and the 5¢ subway fare. He opposed censorship, arguing, "I have never yet heard of a girl being ruined by a book." But he wasn't exactly a civil libertarian: He once dispatched a municipal steamroller to pave a street where the local Communist organization was holding a rally.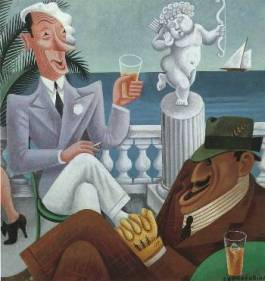 As mayor, Walker kept dandy hours. During his first two years in office, he spent 143 days in Palm Springs, Palm Beach, Bermuda and Europe. Criticized for giving himself a pay raise from $25,000 to $40,000, Walker retorted, "Why, that's cheap. Think what it would cost if I worked full time."
He was dubbed "the late mayor of New York" because he never arrived at City Hall before noon and was habitually tardy for official functions. Also nicknamed the "Night Mayor," Walker was routinely seen at the best nightclubs, in the orchestra on the first night of every Broadway show, at ringside for the fights, behind the dugout at baseball games and the bench at hockey matches, and in the clubhouse at the track. He once evaded arrest during a raid on a speakeasy by donning an apron, pretending to be a waiter, and sitting down to eat in the kitchen. He liked speakeasies so much he owned a few himself.
Walker had a fondness for showgirls, going so far as to marry one in 1912. Marriage didn't curb his cavorting, naturally, but the mayoral campaign of 1925 did. Once ensconced as mayor, he was again squiring sundry ingénues to the latest hot spots in his silver-trimmed Duesenberg. Soon he settled on Betty Compton, an English actress appearing on Broadway. They began a long affair. At 23, she was precisely half Walker's age.
Everywhere he went, Walker beguiled with his appearance, nonchalance, impudence and conversation. Walker was a gifted extemporaneous speaker whose speeches were more graceful and charming than witty or stirring. But at public appearances and political rallies he was just as likely to sit down at a piano and sing.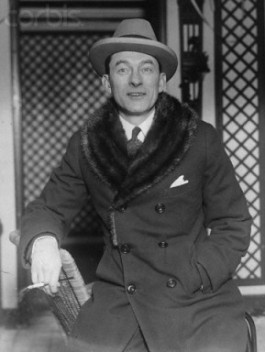 Walker was always dapper. His custom-made suits, shirts and shoes were exquisitely cared for by his English valet. Weighing only 125 lbs., Walker favored a precisely tailored fit. He owned 36 pairs of spats, all of them gray, for his patent leather shoes. He changed his outfit three times a day. His collection of 150 silk pajamas earned him a certain decadent notoriety.
When welcoming celebrated figures to New York or leading parades down Fifth Avenue, Walker dressed in cutaway coat and striped trousers, complete with walking stick, gray spats and silk topper. Less formal occasions saw him in double-breasted suits of solid gray or blue, white shirts, black shoes and blue socks, always accented with a white handkerchief rakishly billowing from his breast pocket. When he needed to look magisterial, Walker donned a three-piece suit, often with peak lapels. His splendid overcoats featured collars of all sorts — fur, velvet, and self-cloth — but one detail remained constant: a smartly arranged silk square in the breast pocket. He sported an assortment of hats, from toppers and furl-brimmed homburgs to bowlers and boaters. On vacation he eschewed casual bathing attire for white hat, white flannels, spectators and either a sweater or blazer.
Neither his insouciance nor his elegance deserted him when times turned tough. A bevy of chorus girls would see him off every time he departed Grand Central Station to go off to appear before a state investigation into government corruption. "There are three things a man must do alone," he blithely observed, "be born, die, and testify."
Immaculately dressed all in blue on the witness stand — three-piece suit, shirt, tie, and handkerchief — he agilely danced around the accusations. Called back to testify again a few months later, however, Walker admitted that he could afford his luxuries only because persons doing business with the city had bestowed upon him certain "beneficences." Franklin D. Roosevelt, then New York's Governor and the Democratic Presidential nominee, called him in for a chat. For the good of the party, Walker resigned as mayor on September 1, 1932.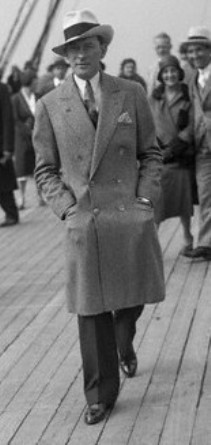 Like any good dandy, he immediately fled to the Continent for an extended vacation. In Paris he reunited with his girlfriend Compton and they married in Cannes once his divorce was finalized.
Walker returned from exile in October 1935. The city hadn't forgotten him, but it had forgiven him.
A dozen tugboats ferrying businessmen, athletes, members of the Friars Club and other celebrities tooted their horns to salute his arrival. The Master Brewers' Association, still grateful for Walker's efforts during Prohibition to legalize beer, thronged the dock with 2,000 members. The turnout of reporters was surpassed only by those for the arrivals of Charles Lindbergh and the Prince of Wales. A loudspeaker blared "Will You Love Me in December as You Do in May?" A few Tammanyites loyal and brave enough to appear with the disgraced mayor serenaded him with a song written especially for the occasion. When Walker arrived in his hotel room, 1,400 letters and telegrams awaited him.
Walker and Compton took up residence on the Upper East Side. He began to sparkle once again as a speaker and man-about-town. He dabbled in lawyering, lobbying, writing a newspaper column, and hosting a radio show. He became president of Majestic Records, home to artists like Louis Prima. He and Compton divorced in 1941, and Walker died in 1946.
His life has been the subject of an entertaining biography, "Beau James," by the celebrated newspaperman Gene Fowler, a mediocre movie with the same title, and a forgettable musical called "Jimmy."
But "Gentleman Jimmy," a show-stopping number in the Pulitzer Prize-winning Broadway musical "Fiorello," has best captured him. A tongue-in-check tribute to Hizzoner, it has everything Jimmy loved: an upbeat tempo, clever lyrics and a bevy of chorines:
[quicktime width="320″ height="60″]http://www.dandyism.net/wp-content/uploads/2007/09/track12.mp3[/quicktime]
Walker was a charismatic symbol of the casual sex and relaxed mores of the Jazz Age. He represented, as one commentator put it, "easy money, easy virtue, and even easier vice."
Jimmy Walker was convivial, witty, natty and debonair. He survived sensational trials, public disgrace, abdication and exile. He proved that a dandy can succeed in politics, if only for a time, while treating life as a political party.
But the charms of a dandy are evanescent and soon forgotten. And the life of a dandy — with its relentless partying, late hours, disdain for work, and cavalier attitude towards money — is ultimately incompatible with being the mayor of a metropolis. And so the dead hand of history does not toast Walker the dandy, but roasts Walker the mayor, lackey of the corrupt Tammany Hall machine.
Today he is widely considered one of the three worst mayors in American history.