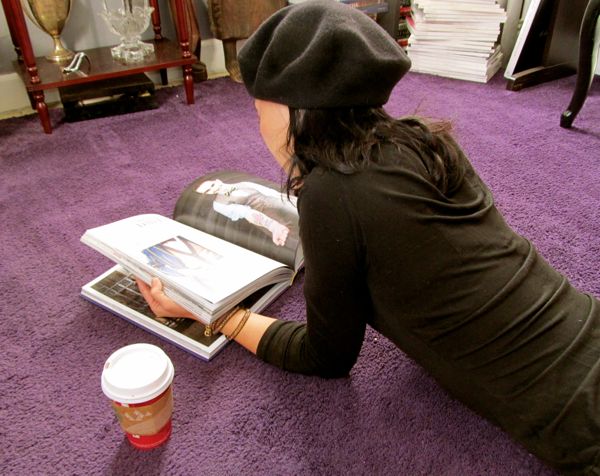 One of the more frequent visitors to D.net HQ is a certain Lady Friend who hails from Japan and has spent much of her career in menswear. She'd seen my photo in "I Am Dandy," but hadn't gone through the entire book.
Recently, while mixing cocktails, I heard her cry out from the other room. I dashed in thinking something was wrong, but instead found her leafing through the book.
As both a woman and a non-Westerner, her feedback interested me, and I sat down at my keyboard to record her extemporaneous impressions. The exchange ran something like this. — CC
* * *
LF: "Attention please! Attention please! Look at me!"
CC: What's the matter?
LF: There's no dandies in here. The title is "I Am Dandy."
CC: I see. Well how exactly should a dandy look?
LF: Simple. Sophisticated. Mature. Perfect fit.
CC: Thank you.
LF: These guys are like rock stars, gangsters or characters in a movie, but they're not dandy.
CC: Interesting.
LF: I like the anime characters, though.
CC: The what?
LF: They're fun. I can imagine characters in movies. But they're not real. Why is he wearing so many rings?
CC: That's a good question.
LF: They're enjoying fashion and I'm so happy to see that. These kinds of guys I really like. But are they elegant gentlemen? They're like women.
CC: Not that there's anything wrong with that…
LF: "Watch me. I'm wearing fancy clothing. I'm unusual. I'm special." That's the message I can hear from this book. If I don't see the title I think, "What a fun book!" It's like scenes from movies. They're acting. They have their own special characters. At least they're not boring.
CC: Well put.
LF: The accessories they have are really good. How can I find them?
CC: Another good question.
LF: I really love this teacup.