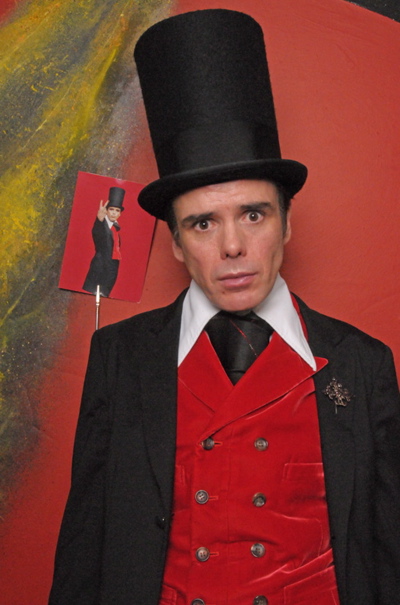 When Oscar Wilde arrived in the United States, he said, "I have nothing to declare but my genius." When Sebastian Horsley arrived, he said, "I have nothing to declare but Oscar Wilde's genius," and was promptly sent back to England.
In March of this year, on tour promoting his book "Dandy in the Underworld," Horsley — who's known, in addition to having himself crucified in the Philippines, for his facility with putting a clever twist on established witticisms — was denied entry in the US on grounds of moral turpitude. It was the crowning achievement of the Bush Administration.
For the past 200 years, notoriety has always clouded the dandy: gambling debts, sex scandals and garden-variety egomania have always formed the shadow cast by the man of taste and wit. But with Sebastian Horsley's various addictions — heroin, prostitutes, himself — this happy breed reached a new low.
In addition to his ghastly taste in clothing and penchant for spouting theoretical nonsense, Horsley broke a cardinal rule in the history of dandy literature: From Barbey and Baudelaire to Beerbohm and Wilde, dandy authors write about dandyism; they do not write about themselves as dandies.
But perhaps Horsley's greatest distinction is that not one member of the D.net staff felt obligated to read his book.
And for that, Dandyism.net awards Mr. Horsley the title 2008 Dandy of the Year.
Photo by Moritz Steiger.